---
This is the Anatomy-2A Student-Run Webpage.
&nbsp&nbsp&nbsp&nbsp&nbsp&nbsp&nbsp&nbsp&nbsp&nbsp
-by MJ Garcia
Histology Slides shown in Tutorial Session 01/20/06
The powerpoint presentations are better because I included what each type of tissue is in the presentations. If you don't have Powerpoint and choose to download the ZIP files, you will need the compression program WinZip. When you unzip the files, you will have to look for a text document called "key to slides.txt", find the number that corresponds to the filename, and determine what tissue the slides refers to.
Tutorial Appointment Information:
Definite Appointment Meetings
Day
Starts
Ends
Location
&nbsp Fridays &nbsp
&nbsp 10:00am &nbsp
&nbsp 12:00pm &nbsp
&nbsp ST108 &nbsp
Can you identify this tissue?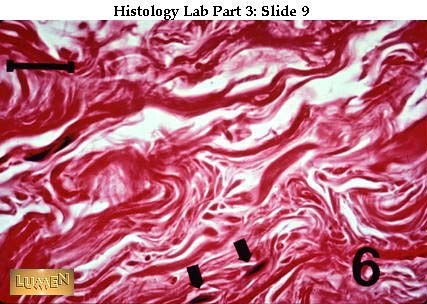 Last updated 01/23/2006
This webpage created by MJ Garcia
For any questions, comments, or requests, e-mail me at gmorpheus@netscape.net
Good Luck and Study Hard!
---